For a leading manufacturer of decorative candles, we made a comprehensive, multi-stage system for product inspection. Datalogic and Keyence components were used in the project. Decorative products are subject to detailed inspection for aesthetic qualities – among other things. correct printing, the central position of the wick (accuracy of up to 1 mm and 5 degrees of deviation), proper flooding (up to 1 mm in height) or mechanical damage.
In addition, such features as the correctness of the label – both its position and correct data or the correctness of the bar code – are subject to inspection. The system is equipped with a functional operator panel. It enables:
Display of inspection results with photos,
Display overall and detailed statistics on rejected pieces,
Display images of the last rejected pieces,
Making changes to video inspection settings.
If the system detects a defect, the candle is removed from the line using a pneumatic ejector.
Vision system for candle inspection – wick and molding detection.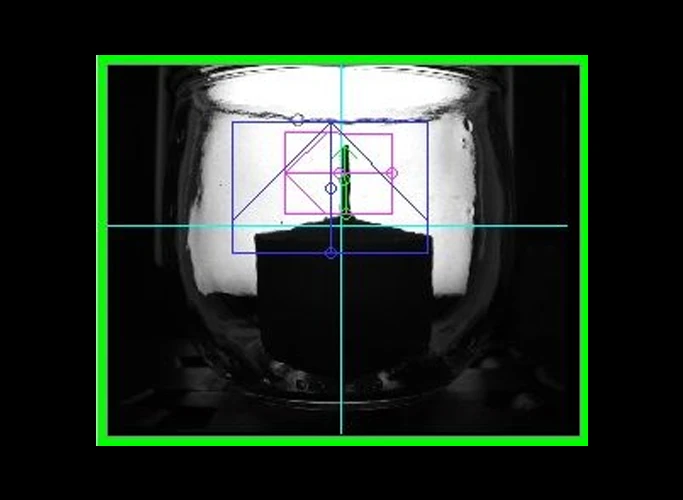 Vision system for candle inspection – label detection and inkjet printing.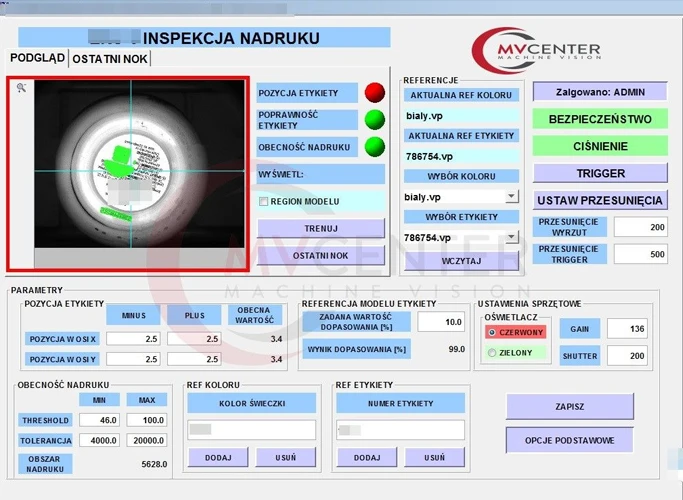 A vision system for inspecting candles – reading the imprint of the production date and inspecting the closure of the wrapper.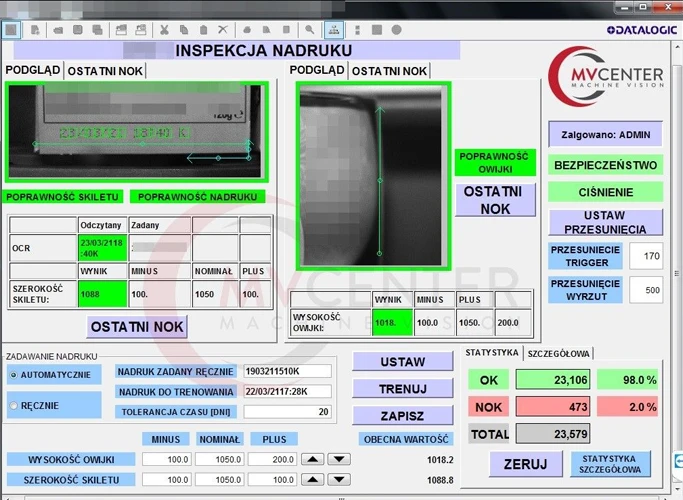 Inkjet print reading – production date